Posts for tag: dental care
By Angelo M. Zervos D.D.S.,PC
May 14, 2021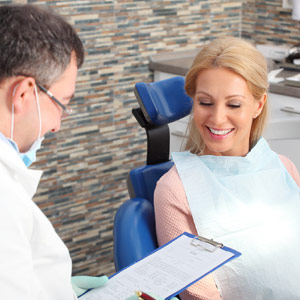 In an ideal world, your family's dental needs would mesh seamlessly with the family budget. Alas, it's not always that way, and it can often be a head scratcher figuring out how to pay for needed dental work.
You can reduce treatment costs with dental insurance, which could conceivably cut your bill in half. But dental policies often have payment caps and coverage limitations on materials and procedures. And unless someone else like an employer is paying for it, you'll have to subtract the premiums you're paying from any benefits you receive to reveal what you're actually saving.
Even with dental insurance, you can still have a remaining balance that exceeds what you can pay outright. You may be able to work out a payment plan with the dentist for extended treatments like braces, but this might not be possible in other cases.
That leaves financing what you owe with loans or credit cards. For the latter, it's highly likely your dentist accepts major credit cards. But since many cards charge high interest rates, you could pay a hefty premium on top of your treatment charges the more you extend your payments on a revolving account over time.
Your dentist may also participate with a healthcare credit card. Although similar to a regular credit card, it only pays for healthcare costs like dental fees. Interest rates may also be high like regular cards, but some healthcare cards offer promotional periods for paying a balance over a designated time for little to no interest. But late payments and overextending the promotional period could nullify this discount.
You might save more on interest with a loan that has a fixed interest rate and payment schedule rather than a credit card with revolving interest (although credit cards may be more suitable for smaller expenditures while a fixed loan works better for larger one-time charges). One in particular is a healthcare installment loan program, one of which your dentist might be able to recommend, which is often ideal for paying dental costs.
Paying for your family's needed dental care can be financially difficult. But you do have options—and your dentist may be able to assist you in making the right choice.
If you would like more information on managing your dental care costs, please contact us or schedule an appointment for a consultation.
By Angelo M. Zervos D.D.S.,PC
April 20, 2018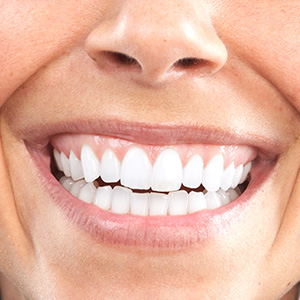 There are well-known holidays on the calendar this month, but here's one that might have escaped your notice: "Keep America Beautiful Month," which is observed throughout April! At this time, people from coast to coast are encouraged to clean and beautify their communities. So why not think of it as an occasion to spiff up your smile? Here are five ways to do exactly that:
Have your teeth professionally cleaned. A routine dental visit, which includes a professional cleaning and exam, is one of the best preventive healthcare values there is. It's a chance to catch dental problems (including potentially serious ones like oral cancer) before they become more difficult to treat. A dental professional can remove built-up deposits of tartar from your teeth using specialized instruments—something you can't do at home. Plus, you'll leave the office with a freshly polished smile that looks and feels great.
Get a professional teeth whitening. Having whiter teeth often makes people look more youthful. And one of the best ways to brighten dull teeth is with professional teeth whitening. You can achieve the fastest, most dramatic results with an in-office treatment—up to ten shades in just one visit! We can also make you a custom take-home kit to achieve similar results over time.
Repair chipped teeth. If you feel self-conscious about a chipped tooth, consider cosmetic bonding. In this relatively inexpensive procedure, which often takes just one office visit, tooth-colored resin material is applied to the chipped area and hardened under a special light. The translucent resin is built up layer by layer, bringing teeth with minor flaws back to a great, natural-looking appearance.
Replace old dental work. Sometimes old dental work can stand out more than we'd like it to. This is especially true of amalgam (silver) fillings—but even white fillings can absorb stain after many years. If you feel old dental work is detracting from your smile, it may be time to replace it with up-to-date dental materials.
Straighten your smile. Did you know that there is no maximum age for successful orthodontic treatment? It's true: Healthy teeth can be moved at any age. And if you think metal braces wouldn't fit in with your look or lifestyle, consider one of the less-visible alternatives to traditional orthodontic hardware—such as ceramic braces and clear aligners.
Having the smile you want can make you feel more confident in any month of the year. If you'd like more information on cosmetic dentistry, please contact us or schedule a consultation. You can learn more by reading the Dear Doctor magazine articles "How Your Dentist Can Help You Look Younger" and "Orthodontics for the Older Adult."